Birds and wildlife
Black Grouse
Tetrao tetrix
Group: Grouse
UK Conservation status:

Red
Black Grouse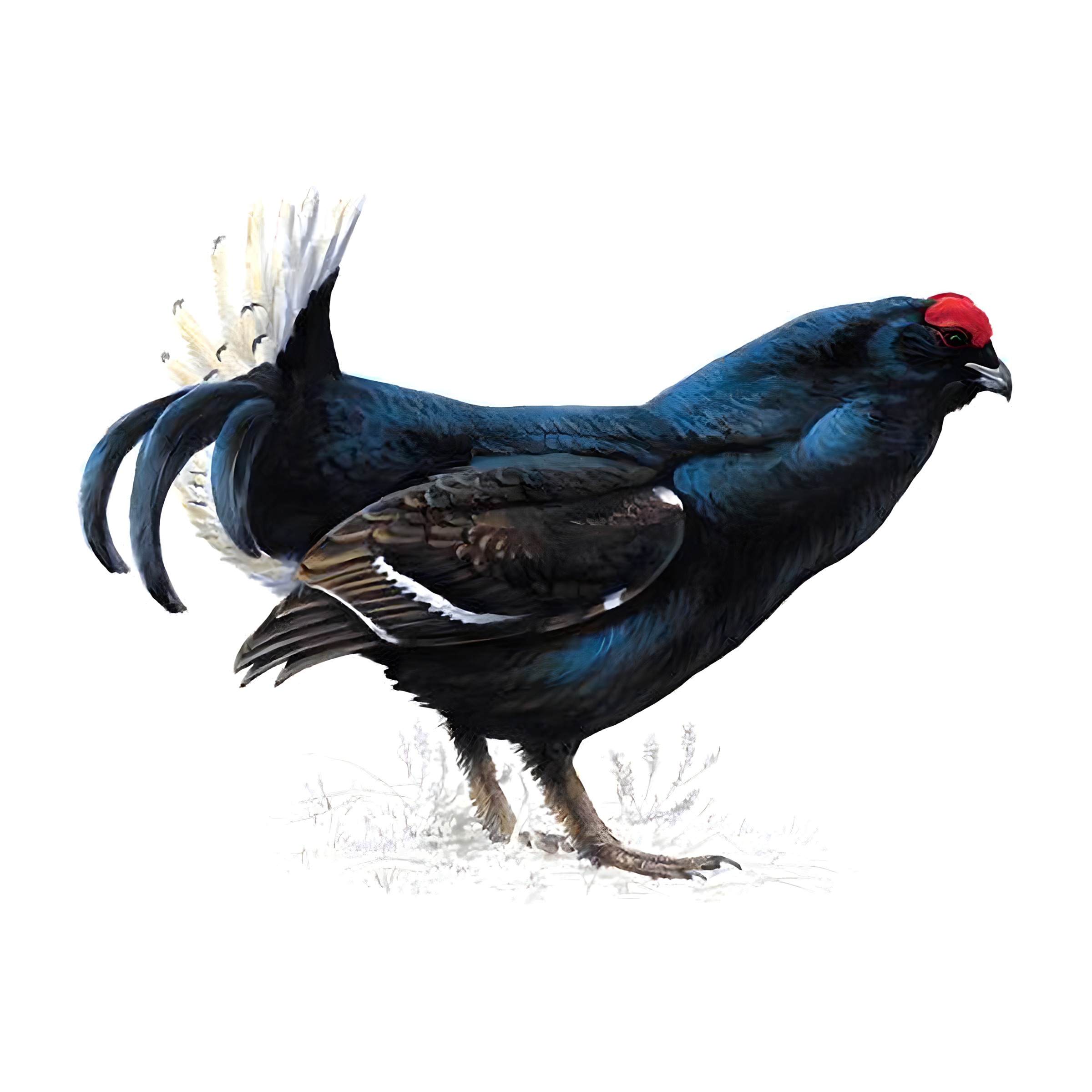 How to identify
The all-black males have distinctive red wattle over the eye and show a striking white stripe along each wing in flight. They have a lyre-shaped tail which is fanned out and raised to show white under-tail feathers when displaying. The smaller grey-brown females have a slightly notched tail. Habitat loss and overgrazing have resulted in a decline in numbers and range, making them a Red List species. Positive habitat management is helping them to increase in some areas. Black Grouse conservation work is supported by The Famous Grouse.
Call
Key
Resident
Passage
Summer
Winter
* This map is intended as a guide. It shows general distribution rather than detailed, localised populations.
Jan
Feb
Mar
Apr
May
Jun
Jul
Aug
Sep
Oct
Nov
Dec
You might also be interested in...