Birds and wildlife
Long-tailed Tit
Aegithalos caudatus
Group: long-tailed tits
UK Conservation status:

Green
Long-tailed Tit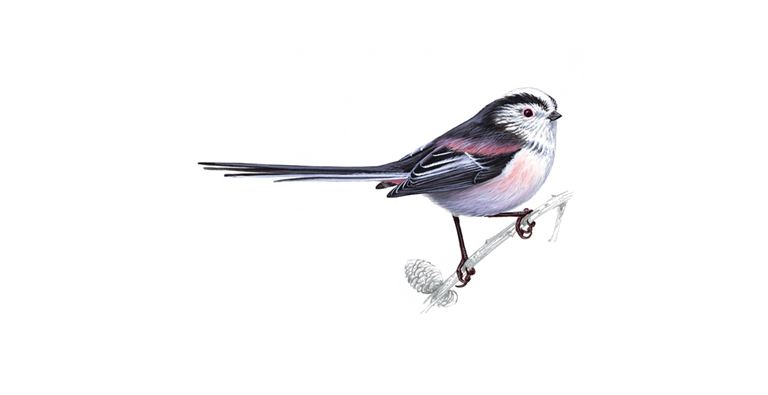 How to identify
The Long-tailed Tit is easily recognisable with its distinctive blush, black and white colouring. It also has a tail which is bigger than its body, and a bouncing flight. Sociable and noisy residents, Long-tailed Tits are most usually noticed in small, excitable flocks of about 20 birds. Like most tits, they rove the woods and hedgerows, but are also seen on heaths and commons with suitable bushes.
Call
Key
Resident
Passage
Summer
Winter
* This map is intended as a guide. It shows general distribution rather than detailed, localised populations.
Jan
Feb
Mar
Apr
May
Jun
Jul
Aug
Sep
Oct
Nov
Dec
You might also be interested in...