Birds and wildlife
Nuthatch
Sitta europaea
Group: Nuthatches
UK Conservation status:

Green
Nuthatch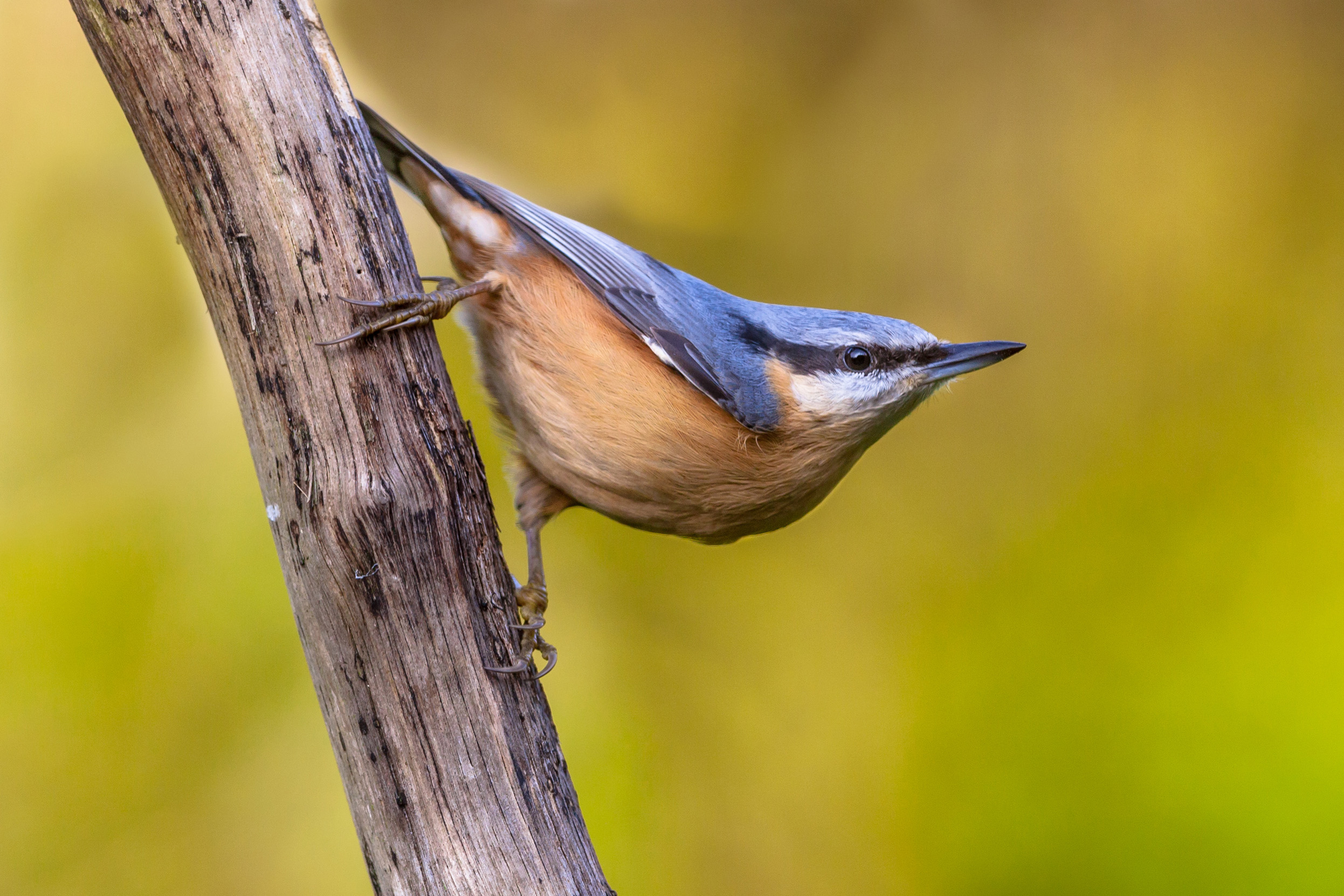 How to identify
The Nuthatch is a plump bird about the size of a Great Tit that resembles a small Woodpecker. It's blue-grey on top and whitish below, with chestnut on its sides and under its tail. It has a black stripe on its head, a long black pointed bill and short legs. It breeds throughout England and Wales and has recently begun to breed in southern Scotland. It is a resident, with birds rarely travelling far from the woods where they hatch.
Call
Key
Resident
Passage
Summer
Winter
* This map is intended as a guide. It shows general distribution rather than detailed, localised populations.
Jan
Feb
Mar
Apr
May
Jun
Jul
Aug
Sep
Oct
Nov
Dec
You might also be interested in...