Birds and wildlife
Sedge Warbler
Acrocephalus schoenobaenus
Group: Warblers
UK Conservation status:

Amber
Sedge Warbler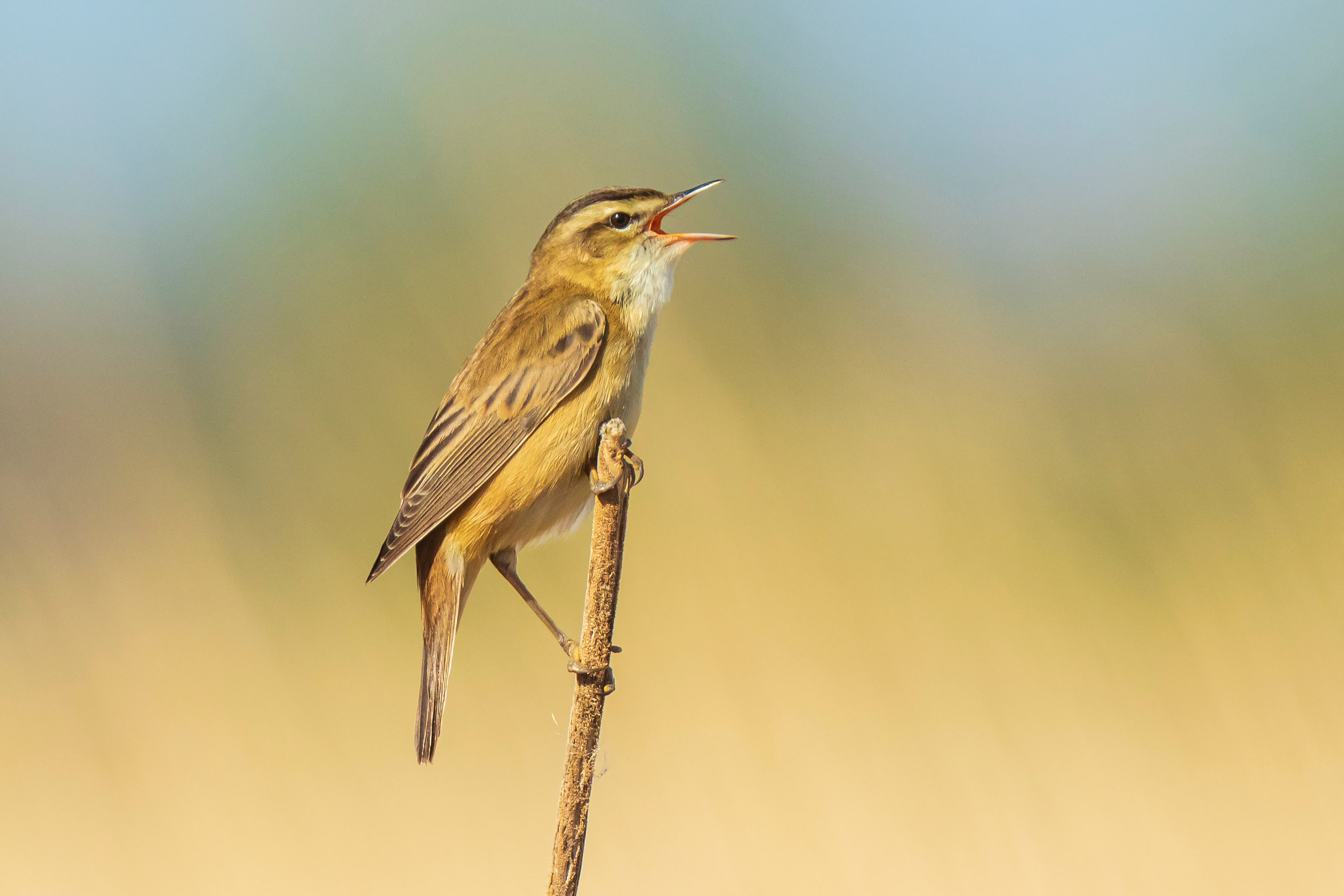 How to identify
The Sedge Warbler is a small, quite plump warbler with a striking broad creamy stripe above its eye and greyish-brown legs. It's brown on top with blackish streaks and creamy white underneath. It's a summer visitor, and spends winters in Africa, south of the Sahara Desert. Its song is a noisy, rambling warble compared to the more rhythmic song of the Reed Warbler.
Call
Key
Resident
Passage
Summer
Winter
* This map is intended as a guide. It shows general distribution rather than detailed, localised populations.
Jan
Feb
Mar
Apr
May
Jun
Jul
Aug
Sep
Oct
Nov
Dec
You might also be interested in...