Birds and wildlife
Tawny Owl
Strix aluco
Group: Owls
UK Conservation status:

Amber
Tawny Owl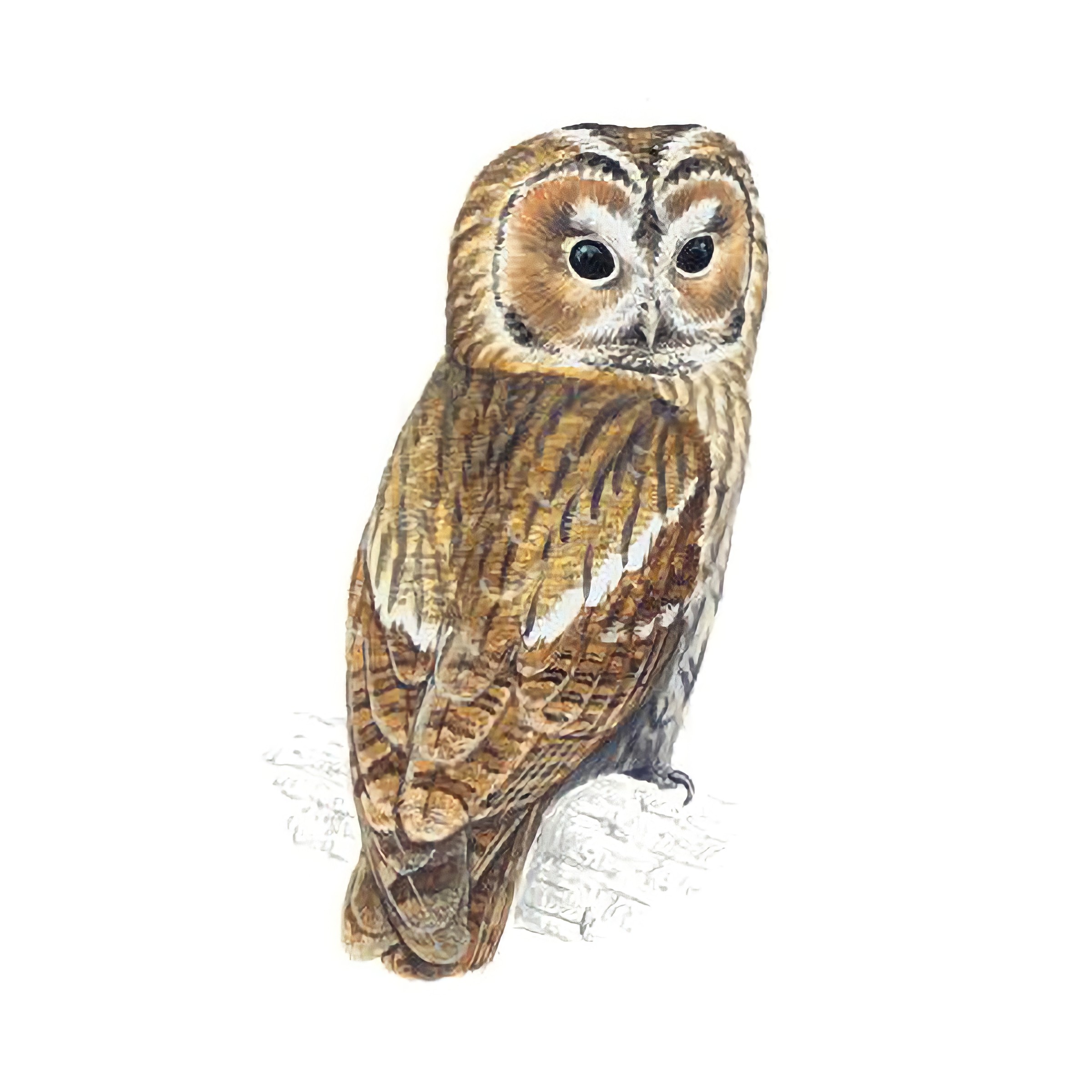 How to identify
The Tawny Owl is an owl the size of a Woodpigeon. It has a rounded body and head, with a ring of dark feathers around its face surrounding the dark eyes. Tawny Owls in the UK are mainly reddish brown above and paler underneath. It is a widespread breeding species in England, Wales and Scotland but not found in Ireland. Birds are mainly residents with established pairs probably never leaving their territories. Young birds disperse from breeding grounds in autumn.
Call
Key
Resident
Passage
Summer
Winter
* This map is intended as a guide. It shows general distribution rather than detailed, localised populations.
Jan
Feb
Mar
Apr
May
Jun
Jul
Aug
Sep
Oct
Nov
Dec
You might also be interested in...