Birds and wildlife
Crested Tit
Lophophanes cristatus
Group: Tits
UK Conservation status:

Green
Crested Tit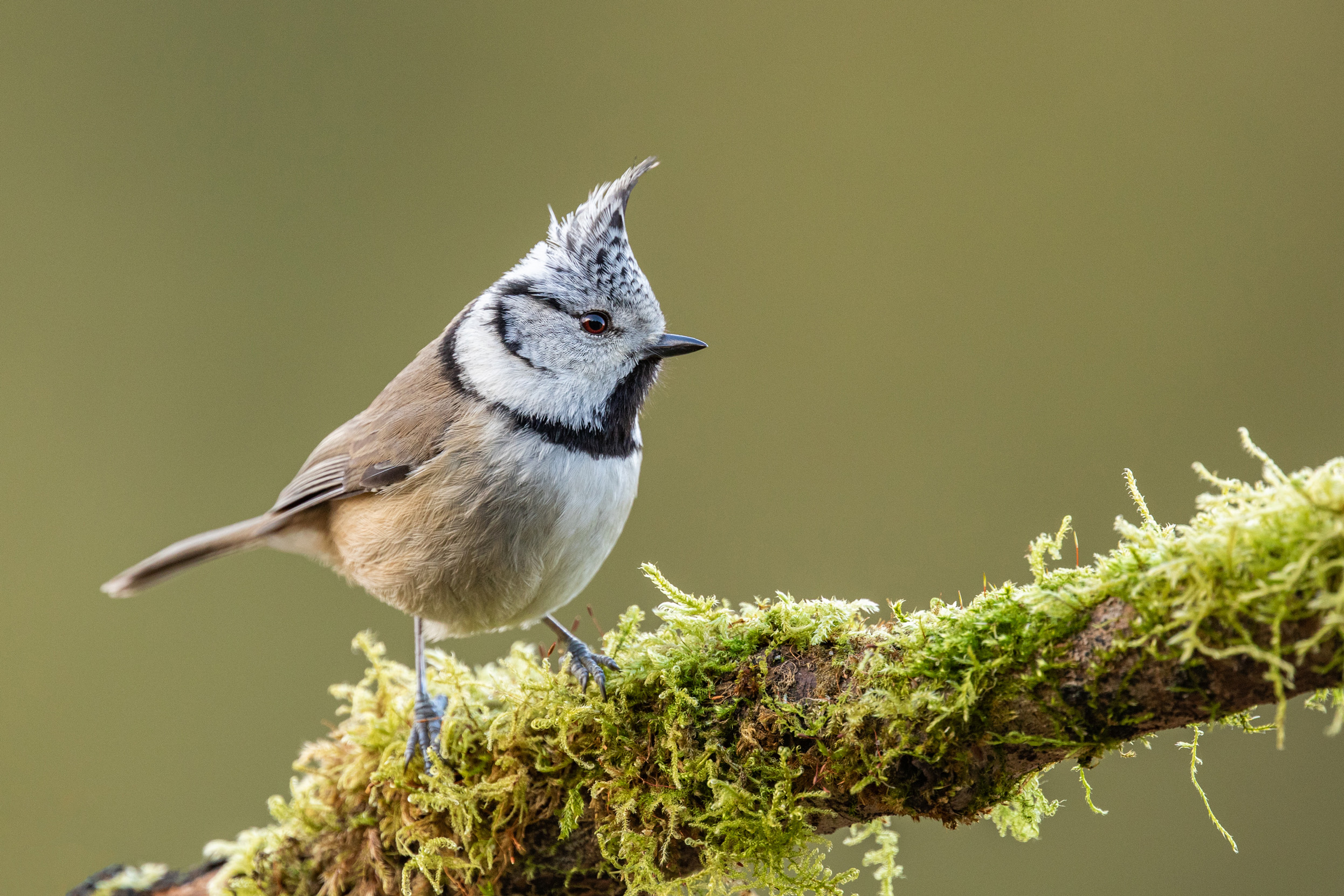 How to identify
It may not be as colourful as some other tits, the Crested Tit's 'bridled' face pattern and its upstanding black and white crest give it a very distinctive look. Crested Tits feed actively, clinging to trunks and hanging from branches, like most tits, searching for a wide range of insects and pine seeds. They store up lots of food in early winter to last them through to late winter. It is listed as a Schedule 1 species.
Call
Key
Resident
Passage
Summer
Winter
* This map is intended as a guide. It shows general distribution rather than detailed, localised populations.
Jan
Feb
Mar
Apr
May
Jun
Jul
Aug
Sep
Oct
Nov
Dec
You might also be interested in...