Feature
Global policy
Climate change is the greatest long-term threat to nature and people. Here is some of the work we're doing in policy and advocacy to address the nature crisis.
On this page
Our international work for wildlife protection
Biodiversity loss and climate change are the two greatest threats to nature and people. Our policy and advocacy work takes a global approach to solving them. Here's how.
Saving special places and species beyond the UK
The RSPB works with partners from around the world to help save and restore special species and their places from threats. This work takes us to all kinds of places, across our neighbours in Europe and beyond.
Many birds make epic migratory journeys across land and sea. To protect them we're encouraging international cooperation along their flyways. This includes a particular focus on conserving networks of coastal wetlands for migratory waterbirds which are especially threatened.
Forests, especially tropical ones, are particularly important because they're home to vast proportions of the world's species. In the Greater Gola landscape straddling Sierra Leone and Liberia, and in Hutan Harapan in Sumatra, Indonesia, we are working with partners to manage over half a million hectares for wildlife, including globally threatened species.
As stopping-off points for migratory waterbirds, coastal wetlands are also key. We, of course, do lots of work in the UK Overseas Territories, which hold 89% of the UK's critically endangered species.
Efforts in UK Overseas Territories
A quarter of the world's penguins. A third of the world's albatross. Ninety-four percent of unique British wildlife. The fifth largest marine estate on the planet. Every major habitat type on earth. All of this and more is to be found on the UK's 14 Overseas Territories. These precious environmental assets are relied on by local communities who are on the frontline of the extinction and climate crises.
The RSPB has been working to support local Territory conservationists for over 20 years. We focus on:
Sites:
- Protecting and managing everything from lush rainforests to windswept tundra
- Supporting the protection of 4 million square kilometres of wildlife-rich waters
Species: Preventing extinctions of species from albatrosses to iguanas, island trees to spiky woodlice

Policy: Strengthening biodiversity protection, development control and biosecurity policy

Capacity-building: Supporting the development of strong, sustainable and locally-led conservation organisations
International Treaties
Nature and climate are in crisis. The UK parliament has declared a climate emergency, and reports state that 1 million species are at risk of extinction globally. We work to tackle these crises at the international level by engaging with relevant treaties including the global UN Conventions on Biological Diversity (CBD), Climate Change (UNFCCC) and Migratory Species (CMS).
These treaties are an opportunity for governments to build consensus, agree priorities and targets, commit to taking specific action and improve international cooperation to achieve action for nature.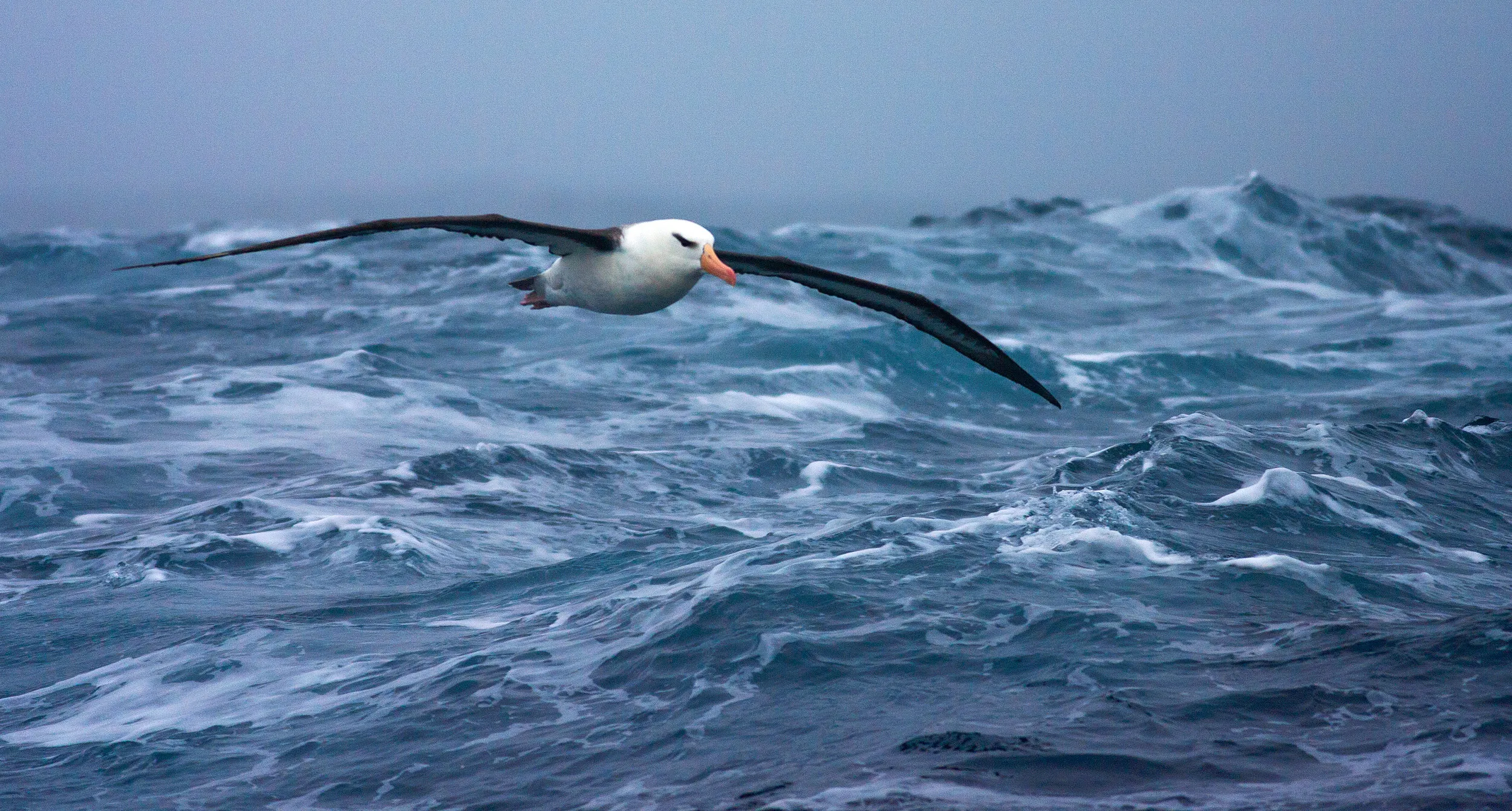 A global approach to saving seabirds
One of the greatest threats to albatrosses and other seabirds is longline fisheries, in which they can be unintentionally caught and killed as bycatch. Part of our work to tackle this includes hosting the BirdLife International Marine Programme, which conducts engagement and advocacy work with the tuna Regional Fisheries Management Organisations. The RFMOs are made up of fishing nations and are tasked with managing tuna stocks and the overall sustainability of fisheries on the high seas.

Since 2003, our efforts have seen all five RFMOs require vessels fishing in seabird habitats to adopt bycatch-reducing measures. Despite this, bycatch levels remain high and compliance with measures is low. We advocate in the RFMOs, as well as directly with key governments, for improved data collection, increased observer coverage and greater compliance.